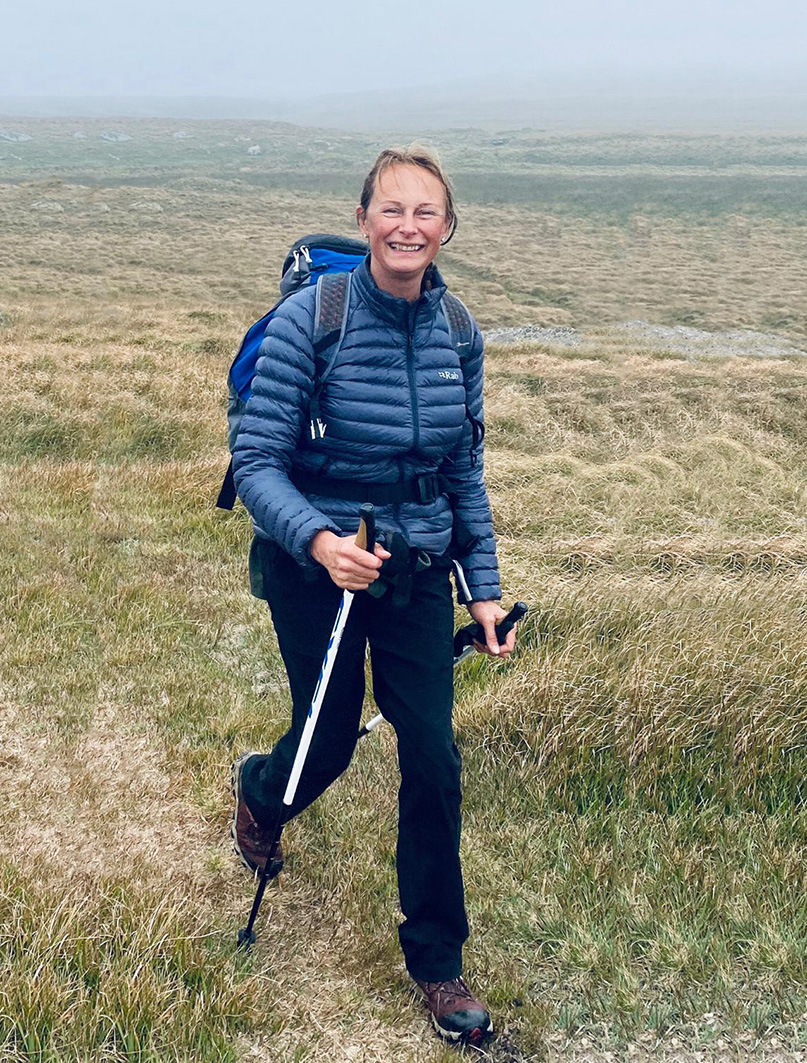 Thank you for joining me on our Online Women's Health Pelvic Floor 12 week Masterclass. 
The course consists of weekly videos, teaching you about your body, things that can go wrong, and then how to help rectify them. By the end of the 12 weeks, depending on the severity of your issue, you will either be back in control, or you will have the knowledge and skills to continue your pelvic health journey over the next year.
How it works, and what we need from you
Your commitment to yourself. You need to give yourself a minimum of 15 to 20 minutes, three times each week for the next 12 weeks. We will supply you with the videos to keep you learning and motivated.
Each Wednesday at 10 am, we will have a 15 to 20 minute live Zoom talk, where we will go through the weekly chapters, and have time for questions. Think of this as your weekly reminder to focus your mind on doing your exercises, a little like 'slimming world' weigh in, to use this time as your weekly 'psychological pelvic floor exercise in'!
Don't worry, we won't actually be checking up on you!
Equipment needed, words of advice and further references
Ideally you will need a theraband (elastic exercise band) 
Bonus equipment: exercise mat, small soft pilates, (you can use a squidgy pillow) half foam roller to stand on, a suitable hand weight (you can use a plastic milk container filling it with more water as you become stronger)
We are not with you to correct your moves, so do your exercises with care and not into discomfort. 
If you have any issues or need help, or would like a one to one online or face to face session, or Physiotherapy assessment and treatment, with a bespoke exercise plan for you, then please call Tavistock Physio Clinic's.
Please be aware that if you have any doubts, about whether you should be partaking in this course, please discuss your concerns with us or your GP. If you have any abnormal vaginal or rectal bleeding, unusual discharge or increased pain please consult your GP.
Any other questions please either email me at [email protected] or ring Tavistock Physio Clinics on 01822 617722 to make either an online or face to face appointment to discuss a personal plan for you. 
Good luck!
Best wishes, 
Jane Hyde MCSP HCPC Member Clinical Interest Memberships POGP (Pelvic, Obstetrical and Gynaecological Physiotherapy) and Pelvic Floor Society 


References:
'Hold it sister' by Mary O'Dwyer 
'Hold it mamma' by Mary O'Dwyer
https://youtu.be/dr2qQ8TKTnk Sarah Duval releasing a tight pelvic floor
'The keep it healthy prostate playbook' by Craig Allingham
'Prostate recovery map, men's action plan' by Craig Allingham 
Jenny Burrell Womens Health physiotherapist 'Burrell Education'
Michelle Lyons Womens Health physiotherapist 'Burrell Education'
'The pelvic girdle' by Diane Lee and Linda Joy Lee 
'The wisdom of menopause' by Dr Christiane Northrup
'The adrenal thyroid revolution' by Aviva Rom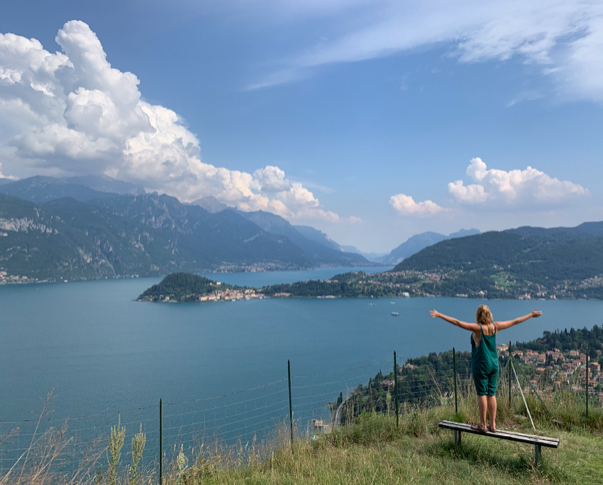 "I have noticed a real difference in my continence and my body is definitely feeling the benefit of doing the exercises more regularly"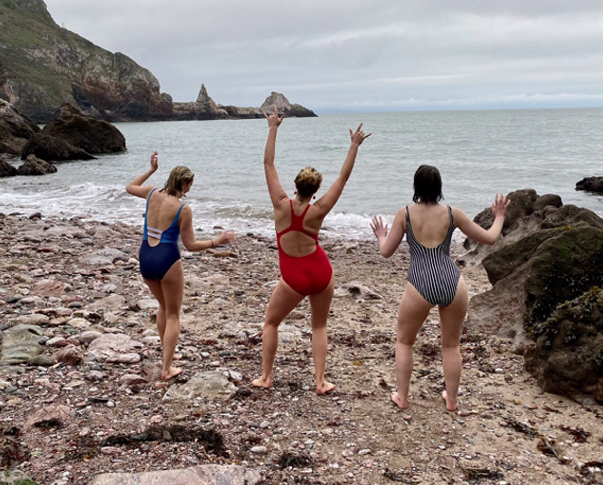 "Jane, I felt I must write to say how much your Zoom and Youtube sessions have improved both my body and my emotional strength over the last few months. I have gardened with energy and accomplished tasks which have surprised me! Your warm delivery (and the occasional technical glitch!) makes the sessions personal and fun as well as being pertinent.
The virtual exercise 'group' really starts my day off well and makes me get up in the morning! From my body, my pelvic floor and me, a big thankyou!"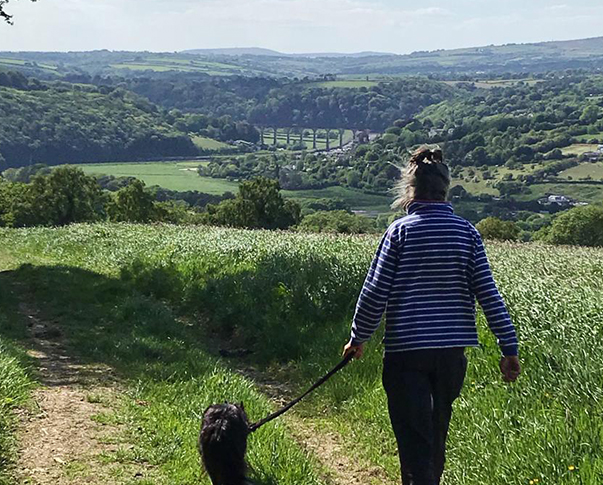 "I love my weekly sessions, I have learnt more about my body and how to move it and look after it in the last few weeks than I have in the last 50 years! I am feeling stronger, my back is the best its been in years and my pelvic floor issues are in control too, I feel ready to start running, which I haven't attempted for years!"
Jane Hyde Chartered Physiotherapist
For as long as I can remember, my passion has been to provide the highest quality Physiotherapy based healthcare service, to help people in our community. I love to see people that we have helped, recover from pain and injuries, regain their confidence, their mobility and their general fitness. To see people realise how great it is to live their 'normal lives' without the incumbrance of pain and or incontinence, and for some, to be able to live their dreams.
Having lived life to the full with my family and friends, enjoying riding, skiing, cycling, kayaking and walking to name a few, I too have picked up my fair share of injuries along the way. As a result, I have personal experience of what it is like to loose ones ability to do basic activities, that we all take for granted and then to go through the process of treatment, recovery and rehabilitation. Then with the gift of motherhood came the trials and tribulations of pelvic floor issues!   Whilst building up Tavistock Physiotherapy clinic, these experiences and those of close family and friends have helped me realise what services and treatments we need to provide for our community.
My 'tool kit' of physiotherapy skills are many, learned over more than 30 years of clinical experience, training programmes and having been lucky enough to have worked alongside some wonderful people.
Recently I have become confident with online zoom Pilates classes and realised how much people can benefit through this medium. As a result, I have put together a 'Womens Health' online 12 week Pelvic floor Masterclass, where I share information that I have found useful, specific exercise techniques and rehab, whilst trying to demystify and open up this stubbornly taboo subject, that adversely affects so many women (and men). During this course, there will be a weekly live online zoom chance to learn more, and chat about how you are finding the course. This gives you a weekly check in so that you can sub consciously check that you really have been doing your exercises!